About
Riviera Sports Wellness...
RSW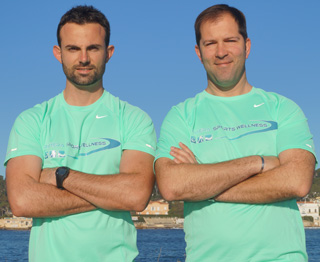 Eric HERNANDEZ / Fabien LEFAUCHEUX
Riviera Sports Wellness can change your life! We are known in the South of France for our high quality personal (private) training. With our elite team we are very passionate, dedicated about fitness, nutrition and positive living. All our experience in high level sports will be adapted to your goals and needs.
Our training facilities are based in Monaco and Sophia Antipolis. To offer you the best service, all our personal trainers come to your villa or residence at your convenience. RSW provides the necessary equipment according to the age and level for a personalized and functional workout.